Read Me...
I saw this article and I knew I just had to share it. I'm an emotional reader. If the book doesn't inspire any kind of emotion in me be it good or bad I don't stay invested in it. I give up like I would stale chicken. I won't keep eating it hoping I'll get the flavor I know it's meant to have when I get closer to the bone.
This is why I work hard to be an emotional writer as well. I practice what I preach. In this sermon Jackie Johansen a guest on the blog Love, Write, Thrive has something meaningful to say.
I strongly recommend you follow this blog, Live, Write, Thrive. The author/editor running it has a lot of helpful tips for authors, especially new writers.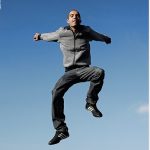 You are writing your book, and you are excited thinking of others reading it. You understand what your…
View original post 890 more words